I testi sono riportati a partire dall'ultimo pubblicato e mantengono la formatazione proposta dall'autore.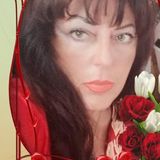 *
Angoli a squadro - Squared corners
Grazie alla Redazione "#LA #RECHERCHE" per aver inserito, in data 10/7/2021, la mia poesia: "Angoli a squadro" a pag. 109 della nuova #Antologia pubblicata in occasione della ricorrenza del compleanno di #Marcel #Proust.
Grazie per l'incredibile lavoro dei due infaticabili creatori ed esecutori dell'antologia, Giuliano e Roberto, unitamente a tutti gli altri collaboratori. Per quanto sia ormai solita inviare le mie poesie e scritti per ritrovare la gioia di omaggiare il grande scrittore francese #Marcel #Proust, ogni anno assaporo la felicità di far parte di una collezione così prestigiosa.
Thanks to the editorial staff of #LA #RECHERCHE for inserting today. 07/10/2021, my poem: "Squared corners", on p. 109 of the new #Anthology published today on the occasion of the anniversary of #Marcel #Proust's #birthday.
As always, I thank the editorial staff and the incredible work of the two indefatigable creators and executors of the anthology, Giuliano and Roberto, together with all the other collaborators. Although it is now customary to send my poems and writings to rediscover the joy of paying homage to the great Marcel Proust, every year I savor the happiness of being part of such a prestigious collection.
Angoli a squadro

#SETTE QUADRI "LA PRIGIONIERA"
In luce obliqua solo squarcio
di mare riluce in contraltare
al calar della sera.
Tra giorno e notte
lieve guizzo d'ombre
come clessidra curva,
sabbia ridotta in pietra.
In questa mia prigione,
in attesa dell'alba,
cedo all'insonnia
che non concede tregua,
cerco a tentoni una meta
che mi riporti indietro.
La mia dimora
m'accoglie nella quiete
intenta a contar dei giorni
il rosario delle ore.
In oblique light only a gash
of the sea shines in contrast
at nightfall.
Between day and night
slight flicker of shadows
like a curved hourglass,
sand reduced to stone.
In this prison of mine,
waiting for the dawn,
I give in to insomnia
that gives no respite,
groping for a goal
to take me back.
My home
welcomes me in the quiet
intent on counting the days
the rosary of the hours.
*
Creste su creste - Waves upon waves
Creste su creste
L'armonia crescente del mare
crea scompiglio nella mia mente
per aliti salati e erte scogliere.
La mia voce interiore è silente
tra i vortici dei fondali
oltre l'abisso del tempo.
La forma dell'acqua,
tra immagini sospese,
inizia a mulinare
sopra le alghe assonnate.
Della meraviglia del mare
ora colgo gli sguardi
mentre crolla,
come morta sulla riva,
una busta di plastica floscia:
dell'umana follia
resta solo inutile pena.
Pietra solitaria millenaria
fa capolino tra le onde
e si veste con trine di rocce.
Spenta è l'eco che risuona
e il dolore si piega
ad un inutile sfogo di memorie.
§§§
Waves upon waves
The growing harmony of the sea
wreaks havoc in my mind
for salty breaths and suspended cliffs.
My inner voice is silent
between the eddies of the seabed
beyond the abyss of time.
The shape of the water,
between suspended images,
starts spinning
over the sleepy algae.
Of the wonder of the sea
now I catch the looks
as it collapses,
as if dead on the shore,
a flaccid plastic bag:
of human madness
only a useless pain remains.
Millennial solitary stone
peeps into the waves
and dresses with laces of rocks.
Off is the echo that resounds
and the pain subsides
to a useless vent of memories.
By Franca Colozzo
*
Protese verso ginecei - Women on the run
Protese verso ginecei
Protese verso ginecei,
vacue, volgete lasso
il piede verso ignote mete
calpestando polvere leggera.
Persa è a stanco passo
la via che mena a sera.
Donne, alchimia
d'annunciata disfatta
d'un'Eva tesa alla mela,
apatico occhio volgete
ad un mondo lasso
in attesa di prede.
S'alza inutile richiamo
all'azione da molte
tanto attesa.
Ma a gregge dormiente
ogni sorpresa pare vana
chimera e cede a resa.
Women on the run
Stretched towards gynoecium,
vacuous, you turn away
your foot towards unknown goals
stepping on light dust.
Lost is a weary step
the way that leads in the evening.
Women, alchemy
of an announced defeat
of an Eve stretched to the apple,
apathetic eye turn
to a tired world
waiting for prey.
A useless call is raised
to action by many
long-awaited.
But with a sleeping flock
any surprise seems a vain
chimera and yields to surrender.
By Franca Colozzo
*
Epic of Israel - Epopea di Israele *poesia riproposta
Epic of Israel - Epopea di Israele

https://www.larecherche.it/testo.asp?Id=55517&Tabella=Poesia


EPOPEA DI ISRAELE
S'alza il canto di guerra
d'un soldato…
Sulla spianata delle moschee
sibilano le pietre lanciate.
Non s'arresta nell'aria
l'Intifada,
toglie il fiato la calca
tra i neri דשק dashek,
ali di corvo,
tra gemiti e sangue.
Piange Israele,
non per i Palestinesi oppressi,
ma per il suo passato
nei campi nazisti.
Sfilano draghi,
s'è perso in volo l'unicorno.
Di mestizia è impastato
ogni volto… Come un'unica
maschera silente avanza
l'Inferno.
Ma dentro l'anima non suoni,
solo canti desolati si levano,
urla e strepiti
sulla spianata dei figli d'Israele,
sulla spianata che lega i popoli
dal destino forgiati:
ebrei, musulmani, cristiani,
spogli delle radici secolari,
stanchi di sangue.
Voleva questo, Dio?
Questo macello d'ossa umane,
di rituali, di carnefici spietati?
Voleva questo quel Dio
che la faccia nascose nel cielo
e scomparve per sempre
dalla Terra?
In nome di Dio
quante efferatezze!
Quanti mali!
Ma chi ha inventato
questo Dio crudele?
Chi ha sacrificato agnelli
per un tal demone?
Che viltà! L'uomo,
in nome di un Dio mai visto,
uccide un altro uomo,
che tocca con mano
e si suicida nel fango da cui
è stato generato,
piccolo uomo d'argilla!
Il canto si fa più forte,
stringe un nodo la gola,
grida un'upupa,
la notte è vicina.
Svegliati, o uomo!
Svegliati e marcia,
non t'arrestare...
In nome di chi, di cosa
hai ucciso?
Beffardo il fato
che a dominatore t'elesse,
esperimento d'un dio
invasato che ti forgiò.
Impastò di fango le tue membra,
ma della tua natura animale
non perdonò la memoria,
non corresse la morsa
velenosa del serpente.
Svegliati, o uomo!
Percorri il sentiero dell'anima
che hai perso nei meandri
del tempo, dell'anima vinta dal fuoco
dell'inferno, tu che dagli inferi
ogni giorno risali
a portar zizzania sulla Terra.
Bevi il calice amaro,
ora che hai la conoscenza,
riemergi dal pozzo fondo
e purifica le tue membra,
ora che sai!
---
EPIC OF ISRAEL
The war song rises of a soldier...
On the esplanade of the mosques
hiss the thrown stones.
It does not stop in the air
the Intifada,
takes your breath away from the crowd
among black דשק dashek,
crow's wings,
amind moans and blood.
Israel weeps,
not for the Palestinians
so oppressed,
but for its past
in Nazi camps.
Dragons parade,
the unicorn was lost in the air.
It is kneaded by sadness
on every face...
As one silent mask
Hell advances.
But inside the soul, you don't play,
only desolate songs arise,
Screams and bewitched
on the esplanade
of the children of Israel,
on the esplanade
that links the peoples
by destiny forged:
Jews, Muslims, Christians,
stripped of their centuries-old roots,
tired of blood.
Did God want this?
This slaughter of human bones,
of ruthless executioners?
This is what that God wanted,
that the face hid in the sky
and disappeared forever.
from Earth?
In the name of God
how brutal things!
So many evils!
But who invented
this cruel God?
Who sacrificed lambs
for such a demon?
What a cowardice!
Poor man, in the name
of an unseen God,
kills another man,
who touches with his hand
and commits suicide in the mud
from which he was taken off.
from which,
you little clay man
have been generated.
The singing gets stronger,
a knot to the throat,
a hoopoe screams,
the night is near.

Wake up, O man!
Wake up and march,
don't arrest yourself!
In the name of who,
of what did you kill?
I mock fate
who chose you as ruler,
the experiment of a God
who forged you.
He kneaded your limbs with mud,
but of your animal nature
He didn't forgive memory,
He didn't remove
the previous poisonous snake.
Wake up, O man!
Follow the path of the soul
that you've lost in the meanders
of time, of soul won by fire
of the Hell.
You, who from the underworld,
every day go up again
to bring dissension to the Earth.
Drink the bitter chalice,
now that you have the knowledge,
emerge from the bottom of the well
and cleanse your limbs,
now that you know!
By Franca Colozzo
*
Al limitar dell'ombra - At the limit of the shadow
AL LIMITAR DELL'OMBRA
Il limitar dell'ombra sfiora
Dell'aria stridente nota di luce
Quando la sera di silenzio
Copre ogni vano clamore.
Lenta scivola una vela
Oltre il velo di nebbia.
Al tramontar del sole,
Scolora ogni fronda.
S'alza di tordi un canto
All'improvviso volgere
Dell'ora, mentre tornano
al nido in cerca di tepore.
§§§
AT THE LIMIT OF THE SHADOW
The line of shadow, strident
touches the air by a note of light
When the evening with silence
every vain clamor covers.
Slow slides a sail
Beyond the veil of fog.
The setting of the sun
discolors each frond.
A song of thrushes rises.
they fly amid shadows,
sheltered in their nests
to take the nighty rest.
By Franca Colozzo
*
Sospirata Speranza - Awaited hope
Immagine di Gaeta (Lazio), all'alba.
Sospirata Speranza
Attesa sei, o speranza,
Tra barlumi di pioggia
E raggi di sole,
In questo tempo astruso
Che s'avvolge di noia
A circondar pensieri,
A cercare gioia laddove,
Anche in passato,
Albergava il dolore...
***
Awaited Hope
You are waiting, hope,
Amidst glimmers of rain
And rays of sunshine,
In this abstruse time
That envelops itself in boredom
To surround thoughts
And seek joy where,
Even in the past,
There was pain...
By Franca Colozzo
*
Strappo di Stelle - Tears of Stars
Strappo di Stelle
Strappo di stelle nell'astratto
Vortice d'un buco nero
Urla nella solitudine astrale
In fuga dalla caina specie.
Il tempo da noi tanto invocato
É solo moto apparente,
Oscilla tra futuro e passato
Il pensiero mai a noi presente.
Nel fango segni inconsistenti
Traccia, aggrappato a ombre,
S'adagia nel firmamento
Solo un vago suono d'onde.
§§§
Tear of stars in the abstract
Whirlwind of a black hole
Screams in astral solitude
On the run from Cain's species.
The time
always by us invoked
It is only apparent motion,
Oscillating between future and past,
present never close to us.
In the mud inconsistent signs
Trace, clinging to shadows,
It lies down in the firmament
Just a faint sound of waves.
By Franca Colozzo
*
La clessidra del tempo - The hourglass of time
ALBA
Scivola il tempo come vela al vento,
appare e poi scompare
oltre la cortina di vapori
in curva d'orizzonte.
Sa d'alba ogni pensiero,
raccolto in fasci sparsi
come fiori di campo.
Astruso è il tempo,
sfugge alla noia del giorno,
chiuso in contemplazione
del riflesso d'un sogno.
Duro anche è sognare
quando biancheggia all'alba
il vicino monte
e dei pennuti si leva il canto.
Rovi crescono attorno
ad antiche macerie
e ruderi sparsi a memoria.
L'ansia dell'ora muore
mentre lieve speranza
rinasce sotto un tiepido sole.
*MERIDIE
Del tepore accolgo
raggi di sole in ritagli di luce
quando il mio corpo stanco
volge allo zenit lo sguardo.
Stracci di nubi scorrono
sfilacciati nel cielo glaciale
che sulla natura ristagna
e tutto tace nel silenzio dell'ora.
Lacustre distesa muta d'onde:
soccombe a silenzi forzati
il mare, che a riva sciaborda
con lieve tocco di sponde
in bassa marea.
Incrociano voli solerti
gabbiani alla ricerca di cibo:
cielo e terra sono congiunti
in un comune dolore.
* TRAMONTO
Al tramontar del giorno
cala un velo di malinconia,
s'eclissa il sole
in un'accesa policromia.
S'adagia il disco
con simulata noia
sopra il crinale di colline.
Di questo tempo assurdo
colgo avida luce di pace
a stemperar la noia.
Tiepida sera d'inverno:
di normalità s'è persa memoria.
Si rinnova incerta la speranza
nell'attesa di un'alba nuova.
The hourglass of time
SUNRISE
Time glides like a sail in the wind,
appears and then disappears
beyond the curtain of vapors
in the curve of the horizon.
Every thought smells of dawn,
collected in scattered bundles
like wildflowers.
Time is abstruse,
escapes the boredom of the day,
closed in contemplation
of the reflection of a dream.
Hard is also dreaming
when it is white at dawn
the nearby mountain
and the song rises from the birds.
Brambles grow around
to ancient rubble
and scattered ruins from memory.
The anxiety of the hour dies
while slight hope
reborn under a warm sun.
* NOON
I welcome some warmth
sunbeams in light cutouts
when my tired body
turns his gaze to the zenith.
Rags of clouds flow
frayed in the glacial sky
that stagnates on nature
and all is silent in the silence of the hour.
The lacustrine expanse of waves:
succumbs to forced silences
the sea, which laps on the shore
with a slight touch of banks at low tide.
They meet diligent flights
seagulls looking for food:
heaven and earth are conjoined
in a common pain.
* SUNSET
As the day goes down
a veil of melancholy falls,
the sun goes out
in bright polychromy.
The disc lays down
with simulated boredom
over the ridge of hills.
Of this absurd time
I catch the greedy light of peace
to dissolve the trouble.
Warm winter evening:
the memory of normality has been lost.
Hope is renewed uncertainly
waiting for a new dawn.
By Franca Colozzo
*
La bambina blu - The blue girl
(*) -
Questa è una mia vecchia poesia riproposta nel triste anniversario dei 10 anni dall'inizio della guerra. Incredibile come la guerra in Siria e Yemen, e non solo, siano guerre dimenticate, mentre langue la pace nel mondo, in primis, l'Afghanistan come punta di diamante di destabilizzazione e terrorismo. Il Kashmir, sempre appeso al filo di oltre 72 anni di stagnazione in mezzo ad un "mare magnum" di risoluzioni ONU, mai andate in porto per cattiva volontà indiana di sedersi ad un tavolo negoziale con il Pakistan. Sarebbe auspicabile lasciare l'ultima parola al popolo del Kashmir, indipendente prima dell'occupazione indiana. Si addiverrà mai ad una soluzione? Il Covid con l'incremento della povertà ha solo peggiorato la situazione, impattando con l'economia e con i già precari equilibri mondiali.
Not to forget the 10 long years of the war in Syria, the suffering of its people, the slaughter of innocents, a generation erased from the memory of the world and of history.
What future will Syrian children ever have? I am reminded now, after yesterday taking part in an interesting zoom webinar conducted on #Syria, which now comes back to my memory in all its tragic and inexorable scope of the events that afflict the

#Middle

#East

area, including the unresolved issue of the

#Palestinian

question.
My poem is a tribute to the Syrians and to the

#Arab

#Springs

that were cut short together with the lives of many children.
Per non dimenticare i 10 lunghi anni della guerra di #Siria, la sofferenza del suo popolo, la strage di innocenti, una generazione cancellata dalla memoria del mondo e della storia. Che futuro avranno mai i bambini siriani? Mi sovviene ora, dopo aver partecipato ieri ad un interessante zoom webinar condotto sulla Siria, che ora mi ritorna alla memoria in tutta la sua portata tragica ed inesorabile degli eventi che affliggono l'area

#mediorientale

, incluso il nodo irrisolto della questione

#palestinese

. La mia poesia è un omaggio ai siriani ed alla

#Primavere

#arabe

stroncate insieme alle vite di tanti bambini.
Un padre col suo fardello lieve
da cui una bomba su inermi
Quanto dolore in quel gesto
alita sulla sua creatura,
spera di riportarla in vita.
dal padre è data in dono.
A father with his frail weight
a blue girl in his arms holds,
from which a bomb on innocents
How much pain in that gesture
A father, an alone father,
breathes on his creature:
he hopes to bring her back to life.
He asks forgiveness from God
in the midst of the rubble.
a doll to the hostile sky
the father gives as a gift.
Poor man, with a strength
the death fights in vain.
*
Baluardo Antico - Ancient Bulwark
The Pope is truly a bulwark against any attack on religions and the environment, as old as the Catholic Church which boasts 2,000 years of history.
Il Papa è davvero un baluardo contro ogni attacco alle religioni e all'ambiente, antico quanto la Chiesa cattolica che vanta 2000 anni di storia.
Poesia dedicata a Papa Francesco
Solingo in mare, avverso alle tempeste,
Baluardo antico vado a rimirare
quando delle onde si placa il turbamento
e del cielo riverso specchio appare.
S'alza allora un coro di gabbiani,
le cui grida straziano il mio cuore.
Di pesci c'è scarsità nei fondali,
solo plastica emerge in sparsi grani.
Di stagioni passate or mi sovviene,
intenta in giro ad osservare
alghe, conchiglie e creature rare…
Sembrano così remote le stagioni,
nei miei anni di vita giammai vidi
sì tremenda e repentina distruzione.
Veloce è il vento della decadenza,
molto più della coesistenza
d'un mondo probo, incline alla ragione,
di Pace convinto costruttore.
A poem dedicated to Pope Francesco
Lonely in the sea, averse to storms,
ancient bulwark I'm going to gaze
when the turmoil quiets of the waves
and of the sky, a calm mirror appears.
Then a choir of seagulls rises,
whose cries tear my heart apart.
There is a lack of fish in the seabed,
only plastic emerges everywhere.
Now I remember past seasons
while I am intent on observing
algae, shells, and sea creatures ...
So remote that time seems,
I never saw in my life years
so terrible and sudden destructions.
Swift is the wind of decay,
much more than the coexistence
of an upright world, prone to reason,
of Pace true builder in this season.
*
Vagiti di stagione - Seasonal whispers
Apro la finestra al sole,
i primi vagiti di stagione.
Vibra l'aria nel giorno in embrione
sui campi e in riva al mare,
addormentati sotto coltri invernali.
Oscilla nel silenzio ogni foglia,
a sgocciolar d'inverno la noia.
Apro il cuore alla gioia,
luce pura che scende in stille,
Son tralci di sogni d'un tempo
senza tempo, immobile e fermo,
nella sua imperscrutabile stasi.
I open the window to the sun,
the first seasonal whispers.
The air vibrates in the dawn
on the fields and by the sea,
fallen asleep under winter blankets.
Every leaf sways in silence,
to drain the boredom of the winter.
pure light that descends in drops,
They are ghosts of past dreams
in its inscrutable stasis.
*
Primo Vere - Spring_ 1 March, 2021
PRIMO VERE
1 Marzo 2021
Scendi com'un velo,
o Pace, che tra sfacelo
suggo dai raggi
dilavati dal vento.
Marzo s'affaccia
sulla terrazza aprica
a sfoggiar primavera
foriera d'odorose sere.
Cospargo il corpo spento
con briciole di cento
essenze che l'aere
porta giù dai monti.
Il mare con incerta mano
sfioro tra bagliori lontani
pettinati dal vento.
S'alza un lamento antico
dal carrubo in fiore.
Si leva dal giardino
com'un grido di dolore.
Dov'il silenzio alberga,
alberga pace
e l'anima veleggia
oltre gli angusti confini
degli uccelli rapaci.
§§§
SPRING
1 March 2021
You come down in a veil,
Peace, that amidst shadows
I suck from the rays
washed away by the wind.
March appears on my terrace
and flaunts Spring,
herald of fragrances.
I sprinkle my body
with crumbs of essences
that the air brings
down from the hills.
The sea, with uncertain hand,
I touch amid distant glows
combed by the wind.
An ancient lament rises
from the carob tree in bloom,
and from the garden
like a cry of pain.
Where silence dwells,
it dwells peace
and the soul sails
beyond the narrow confines
of the birds of prey.
By Franca Colozzo
*
Comedy Unveiled / Commedia svelata_Dante Alighieri
Dante Alighieri
Verità ormai smascherata,
abbarbicata a sogni sospesi
in cui, muto, lo sguardo si dilava.
Oltre l'orizzonte, silente,
veleggia bianca, incolore
tra azzurri limbi d'acqua/aria
come bolla in sospensione.
e ti posi su rocce ardite,
aculei che il tempo ha scolpito,
tu che dei sogni conosci il turbamento.
O arcane essenze, sepolte tra foschie
per velare l'orrido volto di Minosse,
d'un mondo piegato al dio denaro!
Nella natura trovo la mia quiete,
mare in tempesta ora riluce.
Or che dei media l'assordante clamore
spiega le vele e s'arresta l'arsura,
piego ogni vena alla paura,
al nulla infinito che m'oscura
la retta via che parea smarrita.
L'anima trascende ogni sconforto
oltre gli abissi par volare lieve,
oltre i turbamenti della vita,
della gente il vocio appar fallace
e, attraverso di Dante la Commedia,
colgo il segno d'una vita nuova
e di novello ardore rivesto
la mente e l'impavido cuore.
Il mio cammino ch'a leone, lontra
e lupa
s'era
dinanzi
arreso,
senza tema di ludibrio o condanna
del vile branco che ho lasciato
dietro la mia impervia ascesa.
Dante Alighieri
clinging to suspended dreams
in which, mute, the gaze vanished.
Over the horizon, silent,
between blue limbs of water/air
as a bubble in suspension.
flap your wings in the wind,
and settle on bold rocks,
quills that time has carved,
of dreams you know the disturbance.
O arcane essences, buried in mists
to veil the horrid face of Minos,
of a world bowed to the god of money!
In nature, I find my peace,
the stormy sea now shines.
Now that the deafening clamor of the media
unfolds the sails and the heat stops,
I bend every vein to fear,
to the infinite nothing that obscures me
the right path that seemed lost.
The soul transcends all despair
beyond the abyss, it seems to fly lightly,
beyond the troubles of life,
of the people, the shouting seems fallacious
and, through Dante's Comedy,
I catch the sign of a new life
and clothed with new ardor
the mind and the fearless heart.
My path that a lion, otter
and a wolf had surrendered before,
with an agile and quickstep,
without fear of mockery or condemnation
of the vile pack that I have left
behind my impervious ascent.
*
Yasin Malik_ Safar-i-Azadi (Freedom Journey)
* Ma chi è Yasin Malik?
Yasin Malik (nato nel 1966) è un leader separatista del Kashmir ed ex militante che sostiene la separazione del Kashmir sia dall'India che dal Pakistan. Nel marzo 2020, Malik è stato accusato dell'omicidio di quattro membri del personale dell'aviazione indiana durante un attacco nel 1990 ed è attualmente sotto processo. Sta anche affrontando un processo per il rapimento di Rubaiyya Sayeed. Attualmente è detenuto nella prigione di Tihar. Rischia la morte, dopo il prossimo processo del 3-4 marzo. (Wikipedia)
Io personalmente l'ho definito il "Robin Hood del Kashmir", cioè un combattente per i diritti umani e la giustizia sociale. Ma sarà la storia a definirlo eroe o meno. La mia campagna segue le tante altre da me portate avanti a beneficio di alcuni eroi moderni ignorati dai più. Le mie poesie, oltre ai temi dell'amore e della natura, seguono sempre le vicende umane delle persone, spesso dai volti sconosciuti, ma che combattono per i loro diritti.
Il soggetto in questione, Yasin Malik è su Wikipedia ed esattamente là ho cercato di capire di più sul suo personaggio, identificandomi in lui e scrivendo questa poesia a mo' di dialogo tra me e la sua anima.
La mia ultima raccolta di poesie, volutamente in inglese (ma mi riprometto di farlo anche in italiano), si intitola appunto "Tempi dannati".
https://www.amazon.it/Damned-times-English-Franca-Colozzo-ebook/dp/B08FD2JNJK
* But who is Yasin Malik?
Yasin Malik (born 1966) is a Kashmir separatist leader and former militant who advocates for Kashmir's separation from both India and Pakistan. In March 2020, Malik was charged with the murder of four Indian Air Force personnel during an attack in 1990 and is currently on trial. He is also facing a trial for the kidnapping of Rubaiyya Sayeed. He is currently being held in Tihar Prison. He risks death after the next trial on March 3-4. (Wikipedia)
I personally have called him the "Robin Hood of Kashmir", that is, a fighter for human rights and social justice. But history will define him as a hero or not. My campaign follows the many others I have carried out for the benefit of some modern heroes ignored by most. My poems, in addition to the themes of love and nature, always follow the human events of people, often with unknown faces, but who fight for their rights.
The subject in question, Yasin Malik is on Wikipedia and exactly there I tried to understand more about his character, identifying myself with him and writing this poem as a dialogue between me and his soul.
My latest collection of poems, deliberately in English (but I plan to do it in Italian too), is called "Tempi dannati".
https://www.amazon.it/Damned-times-English-Franca-Colozzo-ebook/dp/B08FD2JNJK
YASIN MALIK
Safar-i-Azadi (Freedom Journey)
Who are you, Yasin Malik?
Are you a killer,
a terrorist?
How many murders have you seen?
How many killings?
Young, in Srinagar you were:
a spectator of bloody hands
against poor taxi drivers.
Who are you, Yasin?
"Syed Salahuddin"
is my new name,
I have become a warrior,
a Mujahideen
for freedom, for J&K
I've gotten so far away.
"Why was your road so hard?
Why did you become a terrorist? "
"I've lost my way,
my roots are in J&K ..."
Safar-i-Azadi (Freedom Journey)
calls all of you tomorrow.
Are you ready?
"Oh, this prison is too hard right now!
So cold it's for my bare skin!"
Four Indian aviators died!
Do you remember they cried?
When it happened
you lost your dreams.
Your thirst for justice
screams from the roots of terror.
How far, how sad!
Why are you in this cold prison?
Srinagar, January 25, 1990
under the gate of heaven
4 dead people are waiting for you.
Now the Indians want you to die.
A fighter, a terrorist for the freedom
you have become, your eyes are like
sparks of coal burning in the night
of freedom and justice.
When will the sunshine?
We are claiming your freedom,
And you?
Safar-i-Azadi (Journey of Freedom).
*
YASIN MALIK
Safar-i-Azadi (Freedom Journey)
Chi sei, Yasin Malik?
Sei un assassino
un terrorista?
Quanti omicidi hai visto?
Quante uccisioni?
Giovane, a Srinagar eri:
uno spettatore di mani insanguinate
contro i poveri tassisti.

Chi sei Yasin?
"Syed Salahuddin"
è il mio nuovo nome,
Sono diventato un guerriero,
un Mujahideen
per la libertà, per J&K
Sono andato così lontano.
"Perché la tua strada è stata così difficile?
Perché sei diventato un terrorista? "
"Ho perso la mia strada,
le mie radici sono in J&K ..."
Safar-i-Azadi (Freedom Journey)
chiama tutti voi domani.
Siete pronti?
"Oh, questa prigione è troppo difficile adesso!
Così freddo è per la mia pelle nuda!"

Quattro aviatori indiani sono morti!
Ti ricordi che hanno pianto?
Quando è successo
hai perso i tuoi sogni.
La tua sete di giustizia
urla dalle radici del terrore.
Quanto lontano, quanto triste!
Perché sei in questa fredda prigione?
Srinagar, 25 gennaio 1990
sotto la porta del cielo
4 persone morte ti stanno aspettando.
Ora gli indiani vogliono che tu muoia.
Un combattente, un terrorista per la libertà
sei diventato, i tuoi occhi sono come
scintille di carbone che brucia nella notte
di libertà e giustizia.
Quando arriverà il sole?
Stiamo rivendicando la tua libertà,
E tu?
Safar-i-Azadi (Viaggio della libertà).
*
Chiuso č l'Altino - Mount Altino is closed
Monte Altino con il Redentore e la catena dei M. Aurunci che coronano il Golfo di Gaeta.
Monte Altino with the Redentore and the mountain chain of the Aurunci mountains that crown the Gulf of Gaeta.
I gabbiani sorvolano il giardino,
recan sulle ali l'alito marino,
sfidan il biancheggiare del maestrale,
tra raffiche di neve e latteo sale,
volano in alto e in cerchi ampi,
affamati, si posano sui campi.
Ulula i mare e dai lontani monti
s'alza un canto dalle sorgive fonti,
di Capodacqua immagino il rio,
ora muto, dell'uomo teme il fio...
Il freddo giunge, annunciata morte,
ogni zolla di terra è più dura e forte.
File di campagne s'aprono spoglie,
del carrubo ecco le prime foglie!
Tace il sentiero di memorie avite,
tra rovi coi primi sbocci e la vite,
esposta ai rigori dell'inverno,
tende braccia nodose d'Averno…
Chiuso è l'Altino, d'Aurunci baluardo,
s'ammanta di neve anche il prunalbo.
Tra fiori in boccio e cristalli di ghiaccio
resta immobile nel gelido abbraccio.
Tace il carrubo con le sue foglie nuove,
tremano al vento ch'or le sommuove.
* In English
MOUNT ALTINO

The seagulls fly over the garden,
they have sea breath on their wings,
challenge the whiteness of the mistral,
between gusts of snow and milky salt,
fly high and in wide circles,
hungry, they settle in the fields.
Howling from the sea and from the distant mountains
a song rises from the spring sources,
of Capodacqua I imagine the river,
now mute, man fears the ...
The cold comes, death announced,
every clod of earth is harder and stronger.
Rows of campaigns open bare,
here are the first leaves of the carob tree!
The path of ancestral memories is silent,
between brambles with the first blossoms and the vine,
exposed to the rigors of winter,
Avernus tends gnarled arms ...
Closed is the Altino, a bastion of Aurunci,
even the prunalbo is covered with snow.
Between blossoming flowers and ice crystals
remains motionless in the icy embrace.
The carob tree with its new leaves is silent,
they tremble in the wind that now stirs them.
By Franca Colozzo
*
Natale in bianco - Christmas in white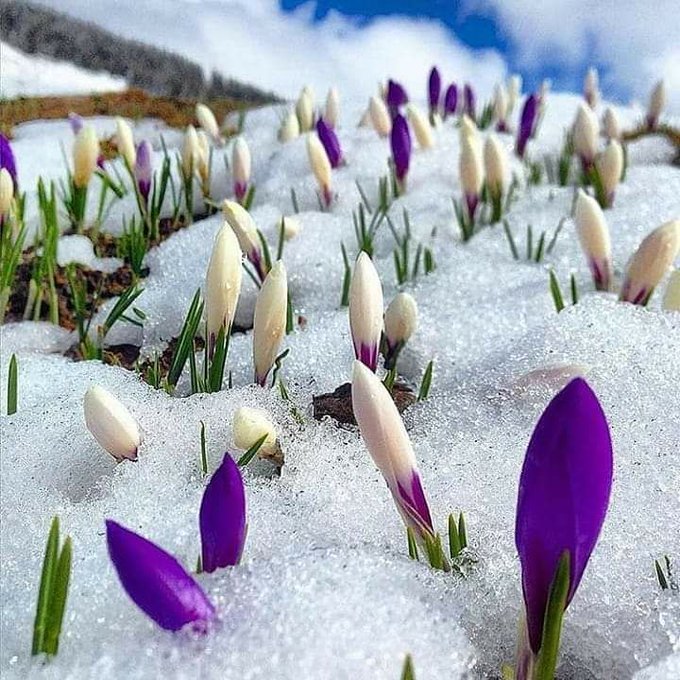 NATALE IN BIANCO
Il battito del tempo è bianco
come questo Natale,
sospeso tra le nubi,
ch'albeggia sui pensieri,
e vola etereo
per bimbi/adulti
alla rincorsa di regali
ormai inattesi.
Natale in bianco,
ieri tra clamori e luci.
Non mi viene altro
da fare che aspettare
un altro Natale.
Ma che non sia meglio
scorgere sull'uscio
un vecchio canuto
che non ama il chiasso?
Già, ch'era solo ieri
quando del suo passo
ho avvertito l'oppressione,
solo ostentazione
tra luci scintillanti.
Ora mi volto e l'uscio
ammicca all'orfanello,
nudo e privo di orpelli.
Christmas in white
The beat of time is white
like this Christmas,
suspended in the clouds,
that dawns on thoughts,
and fly ethereal
for children/adults
who run after gifts
now unexpected.
Yesterday Christmas in white,
amid clamor and lights.
Have I to wait for
another one?
But isn't it better
beyond the door to see
a gray-haired old man
who doesn't like noise?
Yes, it was only yesterday
when of his step
I felt the oppression
and a fake ostentation
amid sparkling lights.
Now I turn and the door
winks at an orphan,
naked and devoid of frills.
By Franca Colozzo
*
Nacked soul
ANIMA NUDA
Amo questa giornata di sole
senza veli,
il vento è venuto
ed ha trascinato via
il mio corpo
come foglia ad ottobre.
So che ti stai chiedendo
della mia anima nuda.
So che il tempo bussa
alle porte della mia età,
ma mi sento giovane
nella mia follia.
So che sei prigioniero
dei tuoi pensieri ora
e non t'importa.
Ma mi sento sola
con le mie paure.
Dimmi per favore
che sei vicino ancora
all'anima mia, amore.
§§§
NACKED SOUL

I love this sunny day
without veil,
the wind has come
and dragged away
my body
as a leaf in October.
I know you are wondering
of my naked soul.
I know time is knocking
at the gates of my age,
but I feel young
in my madness.
I know you are a prisoner
of your thoughts now
and you don't care.
But I feel lonely
with my fears.
Tell me, please
you are still close
to my soul, love.
By Franca Colozzo
*
Tardiva Estate - Late Summer
TARDIVA ESTATE

Ritmi la risacca abbandona
sulla riva dilavata e stanca.
S'aprono stanze di silenzi
tra rocce dov'il sol s'attarda
in grappoli di luce.
Annuso di San Martino l'estate
tra vapori di mosto ribollente
e botti di memorie antiche,
dov'il mio pensiero pigro
fluttua in estasi permanente.
Oggi tutto langue intorno,
s'alza un rintocco di campane
verso un cielo assente,
scavato tra le nebbie
di questi tempi amari.
***
LATE SUMMER
Rhythms of undertow leave
on the washed out and weary shore.
Rooms of silence open up
amid rocks where the sun
in clusters of light lingers.
Smells of San Martino's summer
amid vapors of bubbling must
and barrels of ancient memories
where my lazy thought
floats in lasting ecstasy.
Today everything languishes
the tolling of bells arises
towards a so far sky,
dug in the mists
of these bitter times.
By Franca Colozzo
*
Ottobre 20, 2020 - October 20, 2020