I testi sono riportati a partire dall'ultimo pubblicato e mantengono la formatazione proposta dall'autore.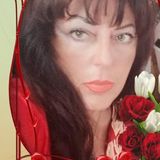 *
Illusione - Spring Illusion - ILUSIÓN de primavera
https://atunispoetry.com/2023/03/22/spring-illusion-multilanguage-poem-by-franca-colozzo/?fbclid=IwAR0Eeo3x_HrS179INKxf-ufbjjijTLkcU-8N51TXE5u3Lf9Q0ajxEtQPL7Y
Illusione di Primavera
Pare sia primavera
Nell'aria s'avverte
Com'un frusciare lieve,
Di brezza
Come presagio foriero
D'olezzi
Di buone novelle
Tra le brume d'oggi
Appagata pace non trovo,
Randagio va il pensiero
A rinnovar preghiere:
Di guerra è colmo
Il cuore che stilla gocce
Di sangue tra verzure nuove.
Tace il canto
Tace l'anima mia.
Il rivo e il prato
Prosciugati son dal dolore.
Eppure è Primavera
Tra rigogli nuovi.
Almeno domani
Abbraccerò il sole
In equinozio
E volgerò lo sguardo
In un vago sorvolo
Dai monti fino al mare.
Primavera sarà, sì quella vera,
Quando tacerà delle bombe
Il boato e scenderà
La sospirata Pace sul creato.
SPRING ILLUSION
They say it's spring,
It is felt in the air
Like a light whisper,
Of breeze
As a harbinger
Of smells
Of good news
Among today's mists
I can't find joy,
Sad the thought goes
To renew prayers:
War drums everywhere
The heart bleeds
Among new greenery.
The song is silent
My soul is silent.
The river and the meadow
Are drained of pain.
Yet it is Spring
Among new flourishes.
At least tomorrow
I will embrace the sun
At the equinox
And I will look away
In a vague overflight
From the mountains to the sea.
Spring will be, yes the real one,
When it will keep silent
The roar of the bombs
And Peace will go down in the world.
*** ES
ILUSIÓN DE PRIMAVERA

Dicen que es primavera,
Se siente en el aire
Como un ligero susurro,
De brisa
Como un presagio
De olores
De buenas noticias
Entre las nieblas de hoy
No puedo encontrar la alegria,
Triste va el pensamiento
Para renovar las oraciones:
Tambores de guerra por doquier
El corazon sangra
Entre vegetación nueva.
La cancion esta en silencio
Mi alma está en silencio.
El río y el prado.
Están drenados de dolor.
Sin embargo, es primavera
Entre nuevas florituras.
Al menos mañana
Abrazaré el sol
En el equinoccio
Y miraré hacia otro lado
En un vago sobrevuelo
De la montaña al mar.
La primavera será, sí, la verdadera,
Cuando se mantendrá en silencio
El rugido de las bombas
Y la Paz descenderá al mundo.
Franca Colozzo
*
Bene e male
In 3 languages: English, Italian, and Spanish.
***RIFLESSIONE FILOSOFICA SUL CONCETTO DEL BENE E MALE
L'educazione è "Conditio sine qua non" ed io sono la prima assertrice di ciò, ma vedo che, anche tra le fasce apparentemente colte,di tanti leader mondiali, esiste una certa resistenza all'umanizzazione.
Cosa significa? Io lo definisco un sentimento etico che, se c'è, è innato e rinfocolato da un sistema educativo; ma, se non ci dovesse essere (pensa agli intellettuali nazisti di altro profilo o agli alti prelati pedofili o altro), allora l'uomo, disumanizzato o tendenzialmente diabolico, tenderà ad avere il predominio sugli altri suoi simili abusando di una posizione di forza o prestigio.
Mi chiedo sempre se la nostra classificazione del Bene e del Male abbia riscontro nell'universo, quando il Creatore ha stabilito che un animale divorasse altri. Le categorie etiche appartengono solo alla nostra razza?
Molti dubbi mi pervadono, anche se il mio percorso vero il vero Bene collettivo, più che mai utopico ora, non cambierà per me mai direzione.
PHILOSOPHICAL REFLECTION ON THE CONCEPT OF GOOD AND EVIL
Education is the "conditio sine qua non" (Latin motto), it means it's essential, and I am the first to assert this, but I see that, even among the apparently cultured sections of many world leaders, there is a certain resistance to humanization.
What does it mean? I define it as an ethical sentiment which, if any, is innate and rekindled by an educational system; but, if there weren't to be (think of the Nazi intellectuals of other profiles or the high pedophile prelates or other), then the man, dehumanized or tendentially diabolical, will tend to have dominance over his fellow men by abusing a position of strength or prestige.
I always wonder if our classification of Good and Evil has any bearing on the universe when the Creator intended one animal to devour others. Do ethical categories belong only to our race?
Many doubts pervade me, even if my path towards the true collective Good, more utopian than ever now, will never change direction for me.
REFLEXIÓN FILOSÓFICA SOBRE EL CONCEPTO DEL BIEN Y DEL MAL
La educación es la "conditio sine qua non" y soy el primero en afirmarlo, pero veo que, incluso entre los sectores aparentemente cultos de muchos líderes mundiales, hay cierta resistencia a la humanización.
¿Qué significa? Lo defino como un sentimiento ético que, si lo hay, es innato y reavivado por un sistema educativo; pero, si no lo hubiera (pensemos en los intelectuales nazis de otros perfiles o en los altos prelados pedófilos u otros), entonces el hombre, deshumanizado o tendencialmente diabólico, tenderá a tener dominio sobre sus semejantes abusando de una posición de fuerza o prestigio.
Siempre me pregunto si nuestra clasificación de Bien y Mal tiene alguna relación con el universo cuando el Creador pretendía que un animal devorara a otros. ¿Las categorías éticas pertenecen sólo a nuestra raza?
Muchas dudas me invaden, incluso si mi camino hacia el verdadero Bien colectivo, ahora más utópico que nunca, nunca cambiará de dirección para mí.
*
Canzone di Guerra - War Song
Poesia di Franca Colozzo pubblicata nella prestigiosa rivista internazionale ATUNIS,
curata dall'editore e poeta, Agron Schele, presente con le sue liriche anche nella pagina ospiti.
https://atunispoetry.com/2023/02/20/war-song-canzone-di-guerra-poem-by-franca-colozzo/?fbclid=IwAR2M83fd2eaAYIuY9jKBx3NRY7VMIuwdZUHicGkolTfqTyYi9fUelOCFi5k
CANZONE DI GUERRA
Aspiro ambrosia e miele dal sole
Tra gelide sferzate di maestrale
Il mio sguardo va alla vetusta torre
Sentinella dell'arcipelago e del mare.
Freddo febbraio tra flagelli e grida
Sul ramo addormentato il merlo tace
L'alito freddo soffia a celebrare
La guerra nel cuor d'un'Europa infelice.
Dall'isolotto lontano, prigionia fascista,
Ci giunge il grido dei Padri Fondatori
Or che l'inetta Europa la lezione ignora
che viene dalle sponde della storia.
Tutt'è avvolto in un canto di lutto
Tutto m'appare come un'illusione
Ora che nell'indifferenza generale
Sembra smarrita anche la ragione.
*** (English version, translated by Franca Colozzo)

WAR SONG
I inhale ambrosia and honey from the sun
Between icy lashings of mistral
My gaze goes to the ancient tower
Sentinel of the archipelago and the sea.
Cold February between scourges and screams
On the sleeping branch, the blackbird is silent
The cold breath blows to celebrate
The war in the heart of a fateful Europe.
From the distant islet, Fascist captivity,
The cry of the Founding Fathers reaches us
Now that inept Europe ignores the lesson
that comes from the shores of history.
Everything is wrapped in a song of mourning
Everything appears to me as an illusion
Now that in the general indifference
Even reason seems to be lost.
Design by Prof. @George Onsy (Cairo, Egitto)
*
Olocausto - Holocaust
Holocaust is not an empty word,
not a painless memory,
not only a mourning ceremony.
Holocaust is persecution,
genocide of Hebrews,
distress without conclusion,
diaspora and consumption.
No Peace in the Promised Land!
No fate to forgotten people!
Palestine its dead complains,
Israel new territories raids.
Hatred breeds hatred:
twisting the spiral of violence
the Intifada inflates itself
of human endless madness.
The bloody Syrian war
spreads death and devastation
and sinks in the Promised Land
the roots of a bad division.
Olocausto non è una parola vuota,
non solo d'infamia memoria,
non solo di compianto cerimonia…
Olocausto è la persecuzione,
del popolo ebraico genocidio,
sciagura senza soluzione,
diaspora e devastazione.
Non c'è Pace nella Terra Promessa.
Né destino per un popolo obliato!
Palestina or piange i morti suoi,
Israele invade nuovi territori.
Odio genera odio:
s'avvita la spirale di violenza
e l'Intifada al vento si dilata
per l'umana usual demenza.
Così di Siria la guerra cruenta,
che dissemina morte e distruzione,
affonda nella Terra Promessa
le radici d'una mala spartizione.
*
Ecco chi sono - That's who I am
Mi sento onorata di vedere pubblicata questa mia poesia sulla rivista internazionale ATUNIS, in tre lingue: inglese, italiano e spagnolo
I feel honored to see this poem of mine published in the international magazine ATUNIS, in three languages: English, Italian, and Spanish
https://atunispoetry.com/2023/01/20/this-is-who-i-am-multilanguage-poem-by-franca-colozzo/comment-page-1/#comment-34859
ECCO CHI SONO

So di essere difficile,
Ma la mia umanità odora di marine boschive
So di non accettare consigli,
Vivo confinata nel mio mondo lunare
Sono ninfa di boschi o di mare?
La luna sorride
E mi vede nel mio tempo senza tempo avanzare.
Cospargo nebbia attorno a me
E raccolgo frammenti di sale in polle
Per dissetarmi alle fonti dell'eterna giovinezza.

So di non meritare né clemenza né perdono,
Come essere umano, sono oppressa da sensi di colpa
Ho sangue agrodolce,
Non cedo mai il passo a coloro
Che di me vogliono prendersi gioco.
Sono ruscello, erba, cinciallegra, goccia di rugiada,
Il rumore di onde, marea ch'esonda
Sole splendente o luna nascente...

Ecco chi sono e molte altre cose ancora
Che nemmeno io conosco...
Alba e tramonto, gioia, dolore
E amore in un unico gesto
Che s'inchina al Creatore.
Ecco chi sono!
***
THIS IS WHO I AM
I know I'm difficult,
But my humanity smells like a marine forest
I know I don't take advice,
I live confined to my lunar world
Am I a wood nymph or a sea nymph?
The moon smiles
And it observes me in my timeless time advancing.
I sprinkle fog around me
And I collect fragments of salt in marine pools
To then quench my thirst at the fountains of eternal youth.


I know I deserve neither clemency nor forgiveness,
As a human being, I am burdened with guilt
But I have bittersweet blood,
I never give way to those
They want to make fun of me.
I am brook, grass, titmouse, dewdrop,
The sound of waves, the tide breaking out
Bright sun or rising moon...
That's who I am and much more
That I don't even know...
Sunrise and sunset, joy, pain
And love in a single gesture
Who bows to the Creator.
That's who I am!
Review and translation by Franca Colozzo
***
(ES)
ESTO ES QUIEN SOY


Se que soy dificil,
Pero mi humanidad huele a bosque marino
Sé que no acepto consejos,
Vivo confinado en mi mundo lunar
¿Soy una ninfa del bosque o una ninfa del mar?
la luna sonrie
Y me observa en mi tiempo atemporal avanzando.
espolvoreo niebla a mi alrededor
Y recojo fragmentos de sal en las piscinas marinas
Para luego saciar mi sed en las fuentes de la eterna juventud.

Sé que no merezco ni clemencia ni perdón,
Como ser humano, estoy cargado de culpa
Pero tengo sangre agridulce,
Nunca doy paso a esos
Quieren burlarse de mí.
Soy arroyo, hierba, paro, gota de rocío,
El sonido de las olas, la marea rompiendo
Sol brillante o luna naciente...
Así soy yo y mucho más
que ni siquiera sé...

Amanecer y atardecer, alegría, dolor
Y el amor en un solo gesto
Quien se inclina ante el Creador.
¡Eso es lo que soy!

Traducción de la famosa poeta español Ana Maria Lorenzo
*
Zaman… Zamanında - Time… Over time
*** Versione italiana di seguito (Zaman = Tempo in turco; Zamanında = nel tempo)
Poems by Franca Colozzo
https://atunispoetry.com/2023/01/04/poems-by-franca-colozzo-2/?fbclid=IwAR12GqMusTyEcTDr2ualUke549YvQU7KspsMdoT3MJUekzyZWtf3yGFrAUk&blogsub=confirming
(EN)
Zaman… Zamanında
Time… Over time
Zaman in my thought
is like a veil
of dormant memories
which are still vivid today
I meet them like it was yesterday.
I would like to return to young
at the time you gild them
and the waters bubble over the stones,
joyful of hilarious nature.

Zaman is the splendor
that envelops me and that gives
intense light to the face
amid wide expanses;
it is the warbling of waves
that the sea sings
without solution.
I dress my body
and my face
of salt grains
freshly caught,
I give my soul wings
to lost lands
faceless.
Zaman is the light garment
of a vestal at the dawn of the evening,
guardian of the eternal flame
to emulate the fire of the gods.
Zamanında, in the time of silences,
of an age that turns its head back,
the thought finds itself sad
to follow paths already trodden.
Past dreams I still cultivate
to cage my nostalgia.
From the present, which I barely touch,
ambrosia I draw from the poetry
and the strength to revive the passion
which refreshes my soul every time.
©Franca Colozzo
*** (IT)
Zaman…Zamanında
Il tempo… Nel tempo


Zaman nel mio pensiero
rinvia a un velo
di ricordi assopiti
che ancor vividi oggi
ritrovo come fosse ieri.
Giovane ritornar vorrei
al tempo che le messi indora
e le acque gorgogliano sui sassi,
gioiose d'ilare natura.

Zaman è lo splendore
che m'avvolge e che dona
al volto l'intensa luce
d'ampie distese;
è il gorgheggio d'onde
che canta il mare
senza soluzione.
Rivesto il mio corpo
e il viso mio
di bruscoli di sale
appena colto,
metto all'anima le ali
verso perdute lande
senza volto.

Zaman è la veste leggera
di vestale al nascer della sera,
custode della fiamma eterna
a emulare il fuoco degli dei.

Zamanında, al tempo dei silenzi,
d'un'età che volge indietro il capo,
il pensiero si ritrova mesto
a seguir sentieri già calcati.

Sogni passati coltivo ancora
per ingabbiare la mia nostalgia.
Dal presente, che sfioro appena,
ambrosia suggo dalla poesia
e la forza per ravvivar la passione
che l'anima mia rinfranca ognora.
©Franca Colozzo
*
Senza parole - No Words
Poems by Franca Colozzo
https://atunispoetry.com/2023/01/04/poems-by-franca-colozzo-2/?fbclid=IwAR12GqMusTyEcTDr2ualUke549YvQU7KspsMdoT3MJUekzyZWtf3yGFrAUk&blogsub=confirming
SENZA PAROLE

Non ci sono parole
facili da esprimere,
forse più pensieri,
forse fiori da spargere
sull'aspro sentiero
dove autorevoli voci del passato
si confondono con la tua.

Ogni parola ha il sapore dei silenzi
che, dagli studi di civiltà antiche,
scandiscono le tue ore e le fatiche
tra strimpellar di piano
e quiete in armonia.

Ecco che il giorno
porge il braccio alla sera
scaffali polverosi e libri sparsi,
in confusione, laddove
anche la memoria fugge via
per riscoprir d'ieri la malinconia.
***
NO WORDS
There are no words
easy to express,
maybe more thoughts,
perhaps flowers to scatter
on the rough path
where authoritative voices of the past
get mixed up with yours.

Every word tastes like silence
which, from the studies of ancient civilizations,
marks your hours and your efforts
between piano strumming
and stillness in harmony.

Here's that day
extends its arms to the evening
dusty shelves and scattered books,
in confusion, where
even the memory slips away
to rediscover yesterday's melancholy.
Written and translated by Franca Colozz
*
2023 Auguri
*
Aleppo, Aleppo …
Aleppo, Aleppo …
Il volto del piccolo Omran,
tratto dalle macerie vivo,
urla l'orrore della guerra.
Il fumo della polvere si leva
a coprire dei cadaveri i corpi.
Aleppo, sulla via
dell'umana follia,
la tua mitica icona
ora langue
tra morti e sangue
di vittime innocenti.
Ma del terror
l'impunita mano
non ferma il mondo infame,
senza Dio
e del demonio ostaggio.
***
Aleppo, Aleppo …
The face of little Omran,
drawn from the rubble alive,
howls the horror of war.
The smoke from the powder rises
to cover the bodies with corpses.
Aleppo, on the way
of human madness,
your mythical icon
now languishes
between dead and blood
of innocent victims.
But of terror
the unpunished hand
does not stop the infamous world,
without God
and the demon hostage.
Written and translated by Franca Colozzo
*
(Haiku-No Haiku) Misericordia delle Onde - Waves' Mercy
* Versione originaria:
MISERICORDIA DELLE ONDE
Fuscello in balia delle onde,
orfana del tuo canto giocondo
che da cavità marine or ascende.
MERCY OF THE WAVES
At the mercy of the waves,
orphan of your joyful song
rising now from sea cavities.
By @Franca Colozzo
*** Nuova versione
MISERICORDIA DELLE ONDE
Fuscello son in balia delle onde,
orfana del tuo canto giocondo
che in cavità marine or s'asconde.
Waves' Mercy
I'm at the mercy of the waves,
an orphan of your joyful song
hiding now in marine cavities.
*
Falsi Profeti - False Prophets
FALSI PROFETI
Dal mare giunge voce lontana,
Com'onda in trepida attesa
Di crescente marea.
Anche il sospiro del vento tace
Quando s'attarda sui vicini monti
E aleggia su antico rivo e pianori.
Tace il sonnolento scorrere dell'ora
E, come per incanto, s'affaccia
Luna piena, guardinga tra le nubi,
Or ora accese dal suo bagliore.
Ma dove sei voce del poeta
Che s'ancorava alla melodia?
Dove sei finito, canto verace,
Abbeverato da melanconia?
Oggi altro non s'avverte in giro,
Sol di moneta tintinnio molesto,
Sollazzo per pochi usurpatori,
Così tristezza or alberga in cuore.
Morta è la Poesia per man di chi,
A suo uso e consumo, s'adopra
A trarre del profitto la deriva
Tra le spire d'infausti dragoni.
Pubblicità e media fan da padroni
Non perdonano al cuore onesto
Di vagare sol per calli di poesia
E lasciare ogni abbandono a riva.
***
FALSE PROPHETS

From the sea comes a distant voice,
Like a wave of anxious expectation
Of the rising tide.
Even the sigh of the wind is silent
When it lingers on the nearby mountains
And hovers over the ancient river and plains.
The sleepy passing of the hour is silent
And, as if by magic, it looks out
Full moon, watchful in the clouds
Now lit by its glow.
But where are your voice of the poet
What was anchored to the melody?
Where have you gone, a true song,
Watered only by melancholy?
Today nothing else is noticed around,
Only the harassing jingling of coins,
Amusement for a few hoarders,
So sadness now dwells in the heart.
Dead is Poetry by the hand of whom,
For its use and consumption, it is used
To profit from the drift
Among the coils of ominous dragons.
Advertising and media fans are masters
They do not forgive the honest heart
To wander only through calluses of poetry
And leave to the shore all abandonment.
By Franca Colozzo
*
Violenza sulle Donne - Violence against Women
Marciapiedi lerci e gente senza volto,
prede e predatori insensibili
Strisciano ombre nella notte,
si nutre di sangue com'un mostro.
Donne riverse là dov'imbruna
l'ultimo lume prima del colle,
scivolano ombre e non c'è perdono.
Donne lasciate là senza memoria:
del padre ignora il volto.
vermiglia porterà qualcuno
in cielo, ma per chi muore
***
VIOLENCE AGAINST WOMEN
Dirty sidewalks and faceless people,
prey and predators go
immune and they do not know
of the stink around them,
they pretend or ignore.
Crawl shadows in the night,
the city never sleeps,
it feeds on blood as a monster.
Women poured out there where it was
the last light before the hill,
shadows slip and there is no forgiveness.
Women left there without memory:
a child cries
rejected from the womb,
of the father ignores the face.
White flowers tomorrow on the puddle
will bring someone
as a gift, maybe there will be
another choir to stand up
in heaven, but for those who die
there is no forgiveness.
*
Il Sole e la Luna - The Sun and the Moon
Poems by Franca Colozzo posted on #ATUNIS
IL SOLE E LA LUNA
Tu sei il Sole, io la Luna.
Nelle notti d'amore dai tuoi raggi
Ignuda natura amo abbracciare
mentre umide labbra sfiorano le mie.
Languidi baci, appassionati abbracci,
sento il cuore scoppiare dalla gioia,
chiusa in una nube d'amorosi lacci,
e tu t'affacci, anima nuda, sulle mie paure.
Scivola il tempo, a ritroso s'avvita,
da te aspiro essenza di vita
e novelle stagioni ora rivivo.
Tu sei il Sole, io la Luna.
Ogni fronda è madida essenza,
mi piace dei sensi il turbamento
e in questo gioco mi perdo
frangersi sulla riva e nei meandri
di cavità sommerse in abbandono,
eclisse senza fine sulle dune del tempo.
Tu sei il Sole, io la Luna.
Le tue lame sprigionano luce
quando nelle notti il mio volto è oscurato
da una coltre per lasciarmi da te illuminare.
Scivola come nave all'orizzonte
il piacer ch'or m'assale.
Di spuma ricopro le mie chiome,
e d'alghe abbandonate in fondo al mare.
Galleggio sorretta dalle tue braccia
sulla distesa cerulea che or m'abbraccia.
Bevo dalle tue labbra raggi di luce pura.
Tu sei il Sole, io la Luna.
***
THE SUN AND THE MOON
You are the sun, I am the moon.
On nights of love from your rays
Naked nature I love to embrace
while moist lips touch mine.
Languid kisses, passionate embraces,
I feel my heart bursting with joy,
enclosed in a cloud of loving moods,
and you look out, naked soul, on my fears.
Time slips, it spins backward,
from you, I aspire essence of life
and new seasons now I relive.
You are the sun, I am the moon.
Every frond is silent, humid essence,
I like the sense of disturbance
and in this game, I get lost
break on the shore and in the meanders
of hidden submerged caves,
endless eclipse on the dunes of time.
You are the sun, I am the moon.
when in the night my face is hidden
by a blanket to let you illuminate me.
Glide like a ship on the horizon,
light, the pleasure that now assails me.
I cover my hair with foam
And algae abandoned at the bottom of the sea.
I float sustained by your arms
on the cobalt expanse that embraces me.
I drink from your lips pure light.
You are the sun, I am the moon.
Translated by Franca Colozzo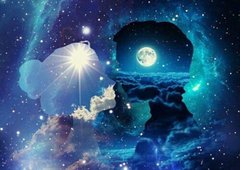 *
MIGRANTS - LA NAVE DI TESEO, etc. #Atunispoetry
https://atunispoetry.com/2022/11/08/dr-arch-franca-colozzo-italy-2/
Sale dal mare un sospiro profondo…
Non di vento né cigolio d'onde.
E' il respiro di tanti migranti,
gli uni sugli altri ammassati,
reietti al loro destino abbandonati.
Un bimbo piange sotto il firmamento
che fa da coltre all'umana miseria.
L'acre odore di vapori esalati
l'aria tutt'attorno ammorba.
Contro la morte una donna,
tra l'indifferenza di chi
abbarbicato resta alla vita,
La barca solca la distesa scura
in cerca d'un approdo sicuro.
Ondeggiando, s'accosta a riva,
confidando in una mano amica,
Sale dal mare un sospiro profondo…
A deep sigh from the sea rises:
It is the breath of many migrants,
one on the other crowded,
by their destiny rejected.
Under the firmament, a child cries
What is the cause of human misery?
The odor of steam exhales
a woman fights, tired of suffering.
The sea is waiting for her
not even the burial ground.
between the indifference of those
are stuck to live, like a leaf
The boat in the darkness sails
looking for a safe harbor.
Oscillating, it arrives on the shore,
waiting for a friendly hand,
A deep sigh from the sea rises…
Innamorati persi, a piedi nudi,
andiamo verso sogni lontani.
Vele bianche all'orizzonte aspetta Egeo,
ma vele nere dispiegate al vento,
la nave di Teseo, dimentico,
conduce verso i patri lidi.
"Vele bianche issa al vento
il Minotauro avrai ucciso!".
"Ahimé, d'Egeo obliato ho l'accorato appello
e la mia nave veleggia in balia di procelle".
dall'alta rupe ti gettasti
e ad esso il nome tuo lasciasti."
Lost in love, barefoot lovers
We are going to join distant dreams.
White sails on the horizon
Aegean king awaits,
But suddenly black sails spread out in the wind,
the ship of forgetful Theseus,
to the shores of the homeland leads.
"Raise white sails if in Crete
the Minotaur you will have killed!".
"Alas, I have forgotten my father's heartfelt prayers
and my ship is now sailing at the mercy of the gales!
Into the Aegean Sea, dear father,
afflicted by so much pain,
leaving your name to it."
Ashraf Fayadh is my name.
I appeal to God's judgment
not to you, unfaithful servants,
your soul you have sold to the devil.
In front of the judgment of God
all of you will appear naked,
unarmed and without jewels,
without your mortal remains,
Ashraf Fayadh is my name.
to Magna and Felix Arabia
among sand dunes fragrant with spices,
now scattered of black gold in wells.
I was condemned without reason
against new slavery and death.
Ashraf Fayadh is my name.
of the world's most powerful men
slaves of the cruelty of rich ones.
In front of the judgment of God,
cheered by the choral embrace
of free men moved with compassion,
my soul will fly over the evil darkness
without material limitations
Ashraf Fayadh is my name.
Ashraf Fayadh è il mio nome
Ashraf Fayadh è il mio nome.
Mi rivolgo al tribunale di Dio,
non a voi infedeli servitori,
che per un barile di petrolio
vendeste l'anima al demonio.
Ashraf Fayadh è il mio nome.
le vie carovaniere tra sabbiose
or sparse d'oro nero in pozze.
condannato fui senza ragione
soltanto per essere un vate,
contro nuova schiavitù e morte.
Ashraf Fayadh è il mio nome.
dei potenti orbi e schiavi
d'arricchiti truci e ignavi.
Al tribunale di Dio l'anima mia,
rincuorata dal corale abbraccio
d'uomini liberi mossi a pietà,
sugli abissi si libra in alto
senza materico intralcio.
Ashraf Fayadh è il mio nome.
Belated Spring flies away
from Mashreq to Maghreb to Libya,
jasmine garlands it carries on its breast,
to the freedom suppressed,
to the women have it cherished,
to the democracy repressed.
by fake improvised prophets,
by the belly of terror generated
to overthrow former dictators.
covers with sand the Libyan dead
and breathes on bloody flags,
injured by opposite tribes.
The expert helmsman navigates,
uncertain the prow sails,
hardly riding on the waves.
Lampedusa, my beloved island,
life anchor in the storms,
lighthouse in the darkness,
safe harbor you give to exiles.
by blind cruelty distress,
of proud Syria her blood,
for revenge, God calls aloud.
Primavera tardiva vola via
dal Mashreq al Maghreb alla Libia,
di gelsomini reca in seno un serto
l'alito infuocato del deserto.
all'idea di libertà repressa,
alla donna che l'aveva cullata,
alla democrazia soppressa.
Primavera a voce declamata
da falsi libertari improvvisati,
dal ventre del terrore vomitati
a rovesciar tiranni meno ingrati.
L'arido vento caldo del deserto
copre di sabbia i morti di Libia
e alita su bandiere insanguinate
da opposte fazioni bersagliate.
Naviga il nocchier esperto,
su lastre increspate di cobalto,
procede sobbalzando la prua incerta,
cavalcando a fatica l'onda erta.
nelle tempeste àncora di vita,
faro di luce dopo stenti e fame,
doni al naufrago conforto e pane.
Primavera esule e negletta
da cieca tirannia ch'ora langue,
della fiera Siria il suo sangue
grida a te libertà e vendetta.
*
Ecce Homo
Sono onorata che questa mia poesia sia stata inserita nella prestigiosa rivista poetica ATUNIS:
https://atunispoetry.com/2022/10/16/ecce-homo-poem-by-franca-colozzo/?fbclid=IwAR0DlhX9qzyc6fGYzcPSn4i5HPzBGG6GDmewH48BwoIvFUGbglkkEBGM8DQ
ECCE HOMO
Tu, uomo solo e smarrito
in questo deserto di pietra,
avido cerchi semi d'amore
in lontane lande straniere.
Ecce homo, nudo e avvilito
da quotidiani patimenti,
cerchi un'amante fedele
su impervi sentieri di vita.
Arde la fiamma senza pudore
tra vortici di emozioni,
donna, riversa sulla clessidra,
soggiace al piacere ognora.
Ecce homo, amo il turbamento
del tuo crudo subitaneo apparire:
ignuda voce silente,
da cui sgorga fluente rio.
Un'aquila s'alza in volo
voluttà lieve d'infinito,
languida guarda all'aurora,
e, trasognata, s'invola
su scie di luce ed onde.
ECCE HOMO
You, lonely and lost man
in this stone desert,
greedy you look for seeds of love
in distant foreign lands.
Ecce homo, naked and dejected
from daily suffering,
you are looking for a faithful lover
on the arduous paths of life.
The flame burns shamelessly
amidst whirlwinds of emotions.
Woman, poured out on the hourglass,
always submits to pleasure.
Ecce homo, I love disturbance
of your sudden raw appearance:
a naked silent voice,
from which a fluent stream flows.
An eagle soars into flight
mild voluptuousness of infinity,
languid it looks at the dawn,
dreamy flies away
on trails of light and waves.
@Franca Colozzo
*
Non so se chiamarti Amore/I don't know if to call you Love
2s
***
Poesia pubblicata anche sulla prestigiosa rivista internazionale ATUNIS
dal poeta ed editore, Agron Schele (Belgio).
NON SO SE CHIAMARTI AMORE
Non so se chiamarti amore
o improvviso tumulto d'onde
che parla di foglie d'autunno.
Il tuo richiamo giunge fino a me
d'abissi profondi, voce che risuona
tra cavità marine, trine di rocce,
alberi ormai quasi spogli.
Sei tu che vieni a me incontro?
Illusione forse? Inganno della mente?
O è il pensier mio, esule dal mondo,
a cavalcare nuove emozioni?
Non so dirti se è Amore
o struggente richiamo di fronde
tra cielo e mare da cui Venere
dalla schiuma rinasce ancora
tra ombre di dei e d'eroi
in nuvole bizzarre all'orizzonte.
Non so se dirti Amore,
forse simbiosi d'anime in fuga,
tra intrecci di illusioni
in un tempo non contingente.
Dei ed eroi rivivono nel mito
che mi circonda, tra pietre
cesellate dalla pioggia e dal vento.
Illusione pure la mia presenza
su queste amare sponde
al margine d'un sogno
forse mai vissuto finora.
Non so se chiamarti Amore...
I don't know whether to call you, Love
I don't know whether to call you, Love
or a sudden riot of waves
that speaks of autumn leaves.
Your call reaches me
of deep abysses, a voice that resounds
between sea cavities, laces of rocks,
trees now almost bare.
Are you coming to meet me?
Illusion, perhaps? Deception of the mind?
Or is it my thought, an exile from the world,
to ride new emotions?
I don't know if it's Love
or poignant call of leaves
between sky and sea from which Venus
from the foam, is reborn again
between the shadows of gods and heroes
in bizarre clouds on the horizon.
I don't know if it's Love,
perhaps a symbiosis of fleeing souls,
amidst the interweaving of illusions
in a non-contingent time.
Gods and heroes revive in the myth AZ
that surrounds me, among stones
chiseled by rain and wind.
My presence is also an illusion
on these bitter shores
on the edge of a dream
perhaps never lived so far.
I don't know whether to tell you, Love...
NO SE COMO LLAMARTE AMOR
No se si llamarte amor
o repentino tumulto de olas
que habla de hojas de otoño.
tu llamada me llega
de profundos abismos, voz que resuena
entre cavidades marinas, cordones de rocas,
árboles ahora casi desnudos.
¿Vienes a encontrarme?
¿Ilusión tal vez? ¿Engaño de la mente?
¿O es mi pensamiento, un exiliado del mundo,
montar nuevas emociones?
No puedo decirte si es amor.
o llamada conmovedora de las hojas
entre el cielo y el mar de donde venus
de la espuma renace de nuevo
entre las sombras de dioses y héroes
en extrañas nubes en el horizonte.
No sé si decirte Amor,
tal vez una simbiosis de almas que huyen,
en medio de un entrecruzamiento de ilusiones
en un tiempo no contingente.
Dioses y héroes reviven en el mito
que me rodea, entre piedras
cincelado por la lluvia y el viento.
Mi presencia también es una ilusión.
en estas costas amargas
al borde de un sueño
tal vez nunca vivió tan lejos.
No sé si decirte Amor.

Por @Franca Colozzo
*
Crepe di illusioni - Creeps of illusions
#CREPE DI #ILLUSIONI
Vento tra squarci improvvisi
simile allo scricchiolio della vita,
lacrime di sole tra nuvole lontane.
Nella noia che scivola via
un'estate torrida e apatica,
sotto il vento del nord, si addormenta.
La negligenza umana tace
dominata dal canto degli uccelli.
L'alba sorge come per incantesimo.
La notte, lastricata delle ombre
d'ogni umana negligenza,
supera i dubbi e le paure
del viaggiatore in cerca d'avventura.
***
Creeps of illusions
Wind between sudden gashes
similar to the creaking of life,
tears of sun amid distant clouds.
In the boredom that slips away
a torrid and apathetic summer,
under the north wind, falls asleep.
Human negligence is silent
dominated by birdsong.
Dawn rises like a spell.
The night, paved with the shadows
of every human negligence,
overcomes doubts and fears
of the traveler on an adventure.
*
Imprigionata in uno specchio - Trapped in a mirror